Back to all posts
Posted on
Student Work Posted Here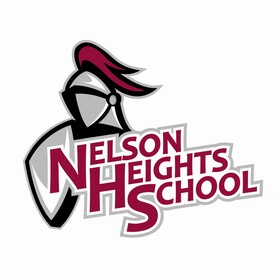 Here are some details about how NHS teachers will be offering your child(ren) learning opportunities while students are at home. 
Right now you'll be able to access the NHS teacher's folder, which consists of your child's recommended assignments for this week.  You may also find a Google Classroom link and access code (starting March 31st).  Teachers will place new learning tasks in the folder or Google Classroom (if applicable) every Tuesday at 1:00 pm. Students and parents can access these folders by following the link on our school website www.nelsonheightsschool.ca or CLICK HERE.  These folders are password protected. 
Please contact your child's teacher or call the office if you have any questions. It is a new process for all of us, and we ask for patience and understanding as we navigate this distribution process
For all of our grade 5-6 students, there will be a maximum of 5 hours of work recommended a week.  All of the learning will have a literacy and numeracy focus, with occasional tasks given for social studies, science, art, phys.ed or music. 
For all of our grade 7-8 students, there will be a maximum of 10 hours of work recommended a week.  Learning will have a subject-specific focus. 
Teachers will be available to assist by providing students with ongoing feedback and conduct learning conversations with their students. *Please remember that teachers are on Spring Break April 6-13, and will not be posting work during this time. 
If you do not have internet access, teachers will work with families to find ways for students to access the learning tasks. (We may need some time to figure this out, but we will be in touch!)
This week, your child's teacher will ask if you have internet access, and they'll want to know what tool(s) work best for your family in order for the teacher to communicate with your child in the upcoming weeks (i.e by phone, email, Google Hangouts, etc). Teachers may also work with you to find an ideal time when a weekly check-in with your child can take place.
CLICK IN HERE to access student learning opportunities from teachers.  Lessons and activities will be available every Tuesday for parent and student access.