Are You Curious?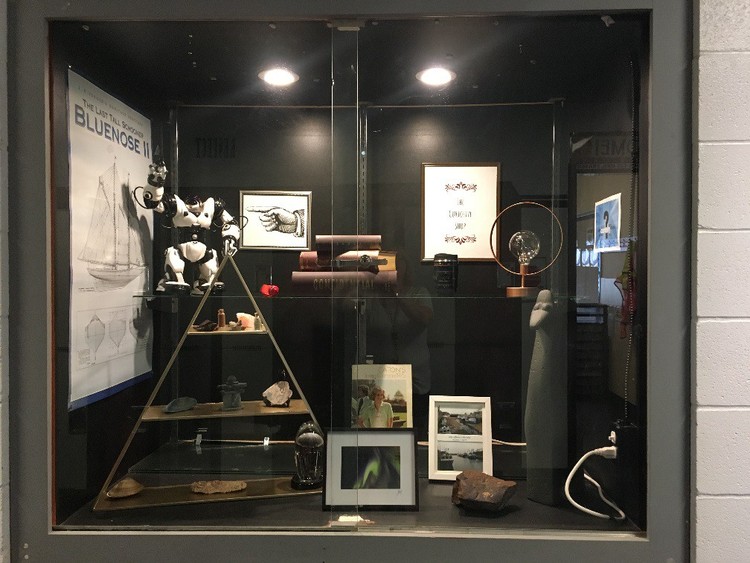 (hint...you should be)
Check out these interesting websites...
(if you have an interesting site you would like featured, let Ms. Corr know!)
Curious about Sky Science?
https://m.wimp.com/the-solar-system-built-to-scale-in-a-nevada-desert/
https://www.exploratorium.edu/explore/activities - all things science
http://scitoys.com/ - Make toys at home with common household materials, often in only a few minutes, that demonstrate fascinating scientific principles.
http://science.howstuffworks.com/ - all things science
http://billnye.com/#home - all things Bill Nye
http://www.teacherstryscience.org/kids-experiments - Science experiments
https://www.sciencenewsforstudents.org/ - Science News
https://www.titleproloans.com/articles/car-science-experiments/ - a great suggestion from a student, lots of cool experiments!
Ears from Apples?   https://www.ted.com/talks/andrew_pelling_this_scientist_makes_ears_out_of_apples?referrer=playlist-how_scientists_learn#t-76743
Physics Anyone?
https://online.maryville.edu/online_learning_fun_with_physics-2/ - another great suggestion by a student - check out the great info about Motion, Heat & Thermodynamics, Light, Electricity & Magnetism, and Gravity! 
General Subjects
http://www.howstuffworks.com/ - a lot about everything!
http://curiosity.com - just a heads up, you can view without a subscription...but you will see a lot of advertisement. Don't let that stop you, there is some interesting stuff on here. Articles, videos, and podcasts! You can also view content by downloading the Curiosity App on Apple and Google Play. 
Geography:
https://www.google.com/earth/ - have a look around our world without leaving home!
Remembrance Day
https://www.veterans.gc.ca - On the Home Page, click on Remembrance tab, click on memorials, click on Canadian Virtual War Memorial - start your search. Plug in as much information as you have...it will list only those ancestors that died in the war...not those who survived the war. Often a last name is all you require.
http://www.bac-lac.gc.ca/eng/Pages/home.aspx - Library and Archives of Canada - you can do a search of the wars and discover those ancestors who died and where they are buried, as well as the military service of those who survived the war. 
Animals of the World
https://a-z-animals.com/animals/
http://www.animalfactguide.com/
https://kids.nationalgeographic.com/animals/
Camels anyone?   https://www.ted.com/talks/latif_nasser_you_have_no_idea_where_camels_really_come_from#t-80098
Halifax Explosion 100th Anniversary
http://newsinteractives.cbc.ca/halifaxexplosion/
Pictures of Artifacts:  https://globalnews.ca/news/3887469/the-halifax-explosion-ten-objects/
https://www.youtube.com/watch?v=KhGBmOyWk8I
HOMEWORK/RESEARCH TOOLS - including Encyclodpedias
http://www.learnalberta.ca/OnlineReferenceCentre.aspx
ON-LINE SAFETY VIDEO
https://www.priv.gc.ca/en/about-the-opc/what-we-do/awareness-campaigns-and-events/privacy-education-for-kids/t-v/videos/rep/?WT.mc_id=coed-en11