Fundraising
We Need Your Help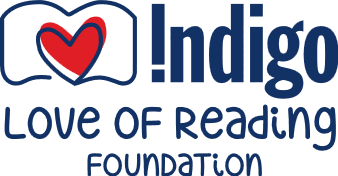 Dear Parents,
Last year we were fortunate to be adopted by Indigo, South Edmonton Common who raised money on our behalf to purchase books for our Library.  I had a great time shopping and the students were very enthusiastic to open the many boxes of new books. Library circulation increased by a whopping 28%. It would be great to keep up the momentum! This year, while we are still part of this amazing fundraiser, we were not adopted by any particular store. Click on the link below to see how you can be a part of this year's fundraising effort or to simply check out the video and photos from last year:
Please check out our page at https://adoptaschool.indigo.ca/eng/schools/263
The Indigo Adopt-a-School program has started and will continue until October 7th. 
Every $20 donated our school receives another $10 from Indigo - so every $20 is worth $30. PLUS we get an additional 30% discount when puirchasing books with the money raised. Parents can also contribute at no cost simply by submitting a short paragraph in the "Tell a Story, Give a Story" section.
Thank you in advance for your contribution to this worthy cause!