Back to all posts
Posted on
January 2023 - Self-Care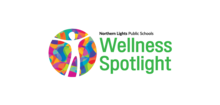 Welcome back! 
We, at Nelson Heights School, are thrilled to be back after the winter break, returning to our routines, and working with our fantastic students. I hope you were all able to find some time to relax and spend time with your families during the break. 
This month at Nelson Heights we are focusing on self-care. Self-care can mean many things for different people, but at its core it is anything you do for yourself that feels nourishing. Practicing regular self-care regularly can help you improve both your physical and mental health.
Examples of Self-Care:
Something that relaxes you.
Focusing on your nutrition.
Participating in physical activity
Quality of sleep.
Connecting with others.
Getting a task done that has been weighing on you. 
How to start a self-care routine:
Determine which activities bring you joy, replenish your energy, and restore your balance.
Start small by choosing one behavior you'd like to incorporate into your routine in the next week.
Build up to practicing that behavior every day for one week.
Reflect on how you feel.
Add in additional practices/activities when ready.
Get support through sharing practices from loved ones, a coach, a licensed professional (like a therapist or dietitian), or through your healthcare plan, community, or workplace.
Most importantly, self-care requires us to regularly check-in with ourselves and recognize our emotional state in order to implement the proper strategies. Try using a visual reminder or setting a timer for 5 minutes each day to do a self-check! 
I recommend reading through this article by KidsHelpLine on self-care for teens. There is a lot of helpful information on the impacts of sleep, nutrition, and physical activity on our mental health. 
https://kidshelpline.com.au/teens/issues/self-care
Building a strong self-care routine with our children early on will help them have the important coping skills needed to manage future problems and stresses, and in turn help them maintain a positive mental health.
For more resources, check out the Self-Care page of the NLPS website.
If you would like me to connect with your child or your family, you can contact me at the school at 780-639-3388 or kelsey.peterson@nlsd.ab.ca.