Back to all posts
Posted on
October 2022 - Positive Mindset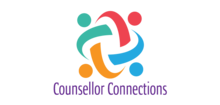 My name is Kelsey Peterson and I have been the Student Advocacy Counsellor at Nelson Heights School since 2020. Before coming to Nelson Heights School, I worked for the previous 4 years as the Student Advocacy Counsellor at Cold Lake Elementary School. I was born and raised in Cold Lake, AB, and I graduated from MacEwan University in 2016 with my Social Work Diploma. I enjoy being outside on my acreage with my animals, crafting, coaching volleyball and being in the mountains whenever I can. I love being a School Counsellor at Nelson Heights School, especially being able to build meaningful relationships with all of our students as they continue to learn and grow. One of the best parts of my role at NHS is facilitating Wellness classes with all of our students, as I am able to teach them skills and strategies that I wish I would have had at a younger age. 
This month at Nelson Heights School we are focusing on fostering a positive/growth mindset to help our students reduce stress and worry as they jump into the changes of a new school year. At Nelson Heights this means building positive attitudes towards trying new things and facing challenges. It also means teaching our students self regulation and calming strategies to help when they are feeling overwhelmed. 
Here is some more information about fostering a positive mindset as well as some activities you may want to do with your children at home that complement what we are doing at school:
For more resources, check out the Positive Mindset page of the NLPS website.
If you would like me, feel free to contact me at Nelson Heights School at 780-639-3388.